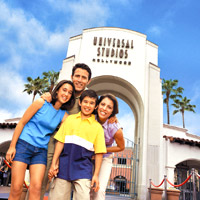 Looking for possible activities this summer? Book at Expedia today and find activities for as low as $55. You'll find activities locally such as in Las Vegas, Orlando, New York, California and internationally including Italy, Paris, London.
Some of the activities you can book for include Universal Studios Hollywood in California, Universal Orlando Theme Parks, New York Icons: Statue of Liberty Circle Line Cruise and Empire State Building Observatory Admission, Skip the Line: Colosseum, Roman Forum, and Palatine Hill in Italy, Skip the Line: Half-Day Tour of the Louvre Museum in Paris, and The London Sightseeing Pass - Including Skip the Line at Many Attractions.
If you'd like to book for activities now, click here!